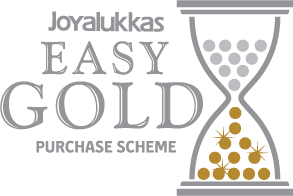 Joyalukkas is a fairly well-known certified jewelry group based out of India. They have a variety of gold schemes that allow customers to pre-plan for the future buy of gold and in a way invest in it. In Singapore, the scheme is as follows:



Invest a fixed amount say 1000 SGD every month for 12 month.
In the end of 12th month you can buy gold worth 12000 SGD + 1000 SGD.

This was introduced to me by a friend and in the beginning, this sounded like a no-brainer. This looked like a 8.3% ROI (with naive math) - which is greater than most of the instruments available to us for investment. I went down to the stores to understand more and finally decided it to not be a good investment vehicle. In this article, In this article, I intend to share my findings on why it turned out to be not as attractive as it looks.
[ Read more ]